We build simpler health systems for all
More than half the world's population still can't access healthcare. Avoidable deaths and hardship can be prevented, but essential services just aren't available or affordable.
Spirit Health Foundation is helping build simpler, stronger health systems in underserved communities, in countries across Sub-Saharan Africa.
We bring all the healthtech platforms, services, people, and know-how of Spirit Health – a leading international organisation and major partner to the NHS for two decades – to help address this challenge.
We want to amplify impact, not duplicate efforts, so provide all this as in-kind funding to communities, non-profits, governments and global health partners, and work together to deliver simpler, accessible healthcare for all.
"Despite progress, it's still too difficult for billions of people to get the healthcare they need, resulting in far too many lost lives and livelihoods. Traditional health systems are getting in the way, we need to work together to build simpler, accessible health systems that work for everyone on earth."
Rich Bryson, Spirit Health Foundation CEO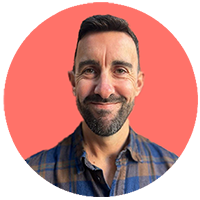 How we collaborate to deliver impact

Identify partners
We identify strategic and on-the-ground partners who we support and work with to develop stronger health systems across Sub-Saharan Africa. Our partners are selected based on factors such as government relationships, track record of impact and ability to scale and sustain services. If you're interested in partnering, please get in touch.

Build solutions
As well as Spirit Health's best-in-class platforms and services, we bring expert teams from the Spirit Health group to design, develop and deploy health system solutions in collaboration with the communities and partners on the ground. At the heart of all our solutions is the Clinitouch platform for remote education, screening and monitoring of any condition from any setting.  

Sustain and scale
We only support initiatives that can be translated into sustainable, scalable health system services. Our healthcare delivery models are more effective and efficient than traditional services, and we rigorously monitor performance to identify what works best. We take a long-term approach, providing our in-kind support of platforms, licenses, and capacity building for however long it's needed in the communities we support.
Interested in partnering with us?
We're always keen to hear from organisations that we can work with to make a difference in underserved communities across the world.
Get in touch